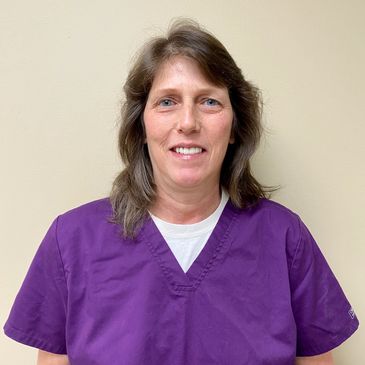 Marsha Tumblin, L.V.T.
Laynie Harley, Technician
Marsha Tumblin, L.V.T.
Marsha began her career at All Creatures Great and Small in 2001, but has been in veterinary medicine since 1989. Her credentials include a Bachelor of Arts degree in Biology and an Associate's degree in Health Science with a Major in Veterinary Technology from Tri-County Technical College. Marsha lives on a farm with her husband Tim, their dog Lulu, cat Tiny, two horses and cows. Outside of work she likes gardening, fishing their ponds, and enjoying the quiet country life. She also enjoys pulling for the Clemson Tigers and Chase Elliot!